Name:
Shmemadoo
(Emily)
Age:
21
Location:
Kingston Ontario
What do you do?:
Anything an everything! Soon I'll be focusing more on pen and ink illustration but I also dabble in embroidery, wood burning, hand sewing, screen printing, loom knitting, and low-fi film photography.
Job or hobby?:
Right now it's still my hobby on the side, and serving lattes is my day job. But someday I hope to be able to live off my crafting/art.
What inspires you to create?:
I find alot of inspiration from the music I listen to, the books I read, conversations with friends, and the places I go. Mostly I think of a project/drawing and think "I could probably do that!" and then try.
Famous last words?:
Coral is so hot right now
Click
here
to follow Emily's Blog!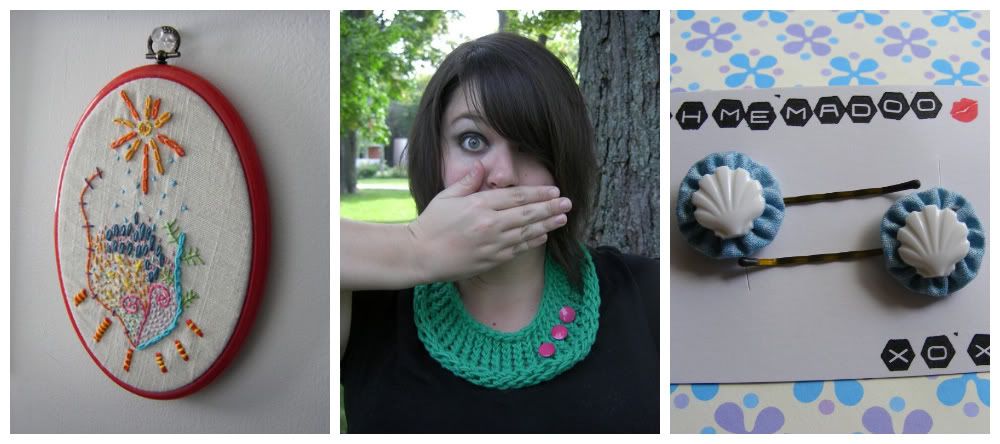 I have the Elvis Robot Messiah ( second set , second pic) hanging in my living room, and we are also working with Emily to do some custom illustrations for Common Threads :)
Don't forget to check out her
Etsy!