I decided to try and make a line of animal themed iPod/Phone covers, and here is my first attempt! (
"Good Bye Yellow Brick Road"
was the only song I could think of that had the word Owl in it! lol)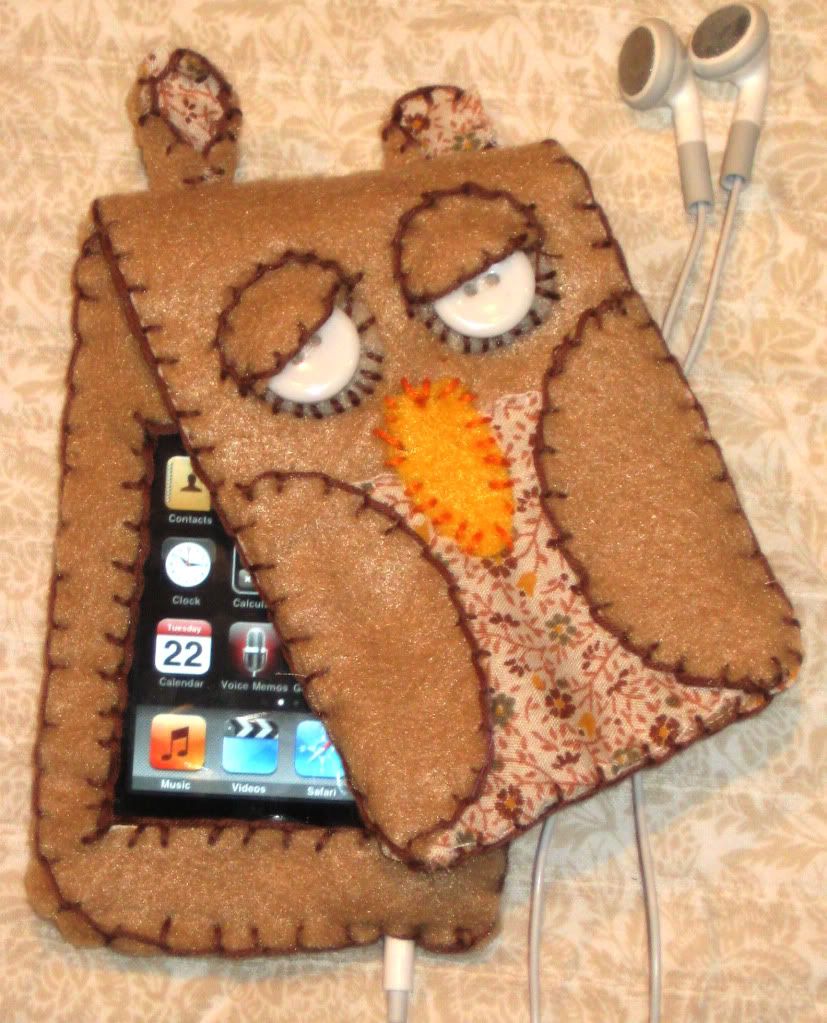 He's made of felt and some leftover fabric ends, and for a first try at creating my own design I think he turned out pretty cute! I have a few more animals sketched out - any suggestions of animals you would carry your music around in?



Oh and make sure to check out our newly updated shop!