I am a little delayed on this post - too much fun at Metric :P
Ok so the surprise celebrity was Heidi - which I was kind of expecting by the way she kept saying how difficult and opinionated the celeb was to work with. Unexpectedly however, was Maya's sudden decision to leave the show! She had a definite shot at making it to Bryant Park, but I totally get where she was coming from - she hasn't found her voice as a designer and isn't ready to make a collection. I though it was unfair that they kept saying she couldn't handle the stress-that really wasn't her issue. Maya's departure though allowed for the awesome southern belle Anthony to come back! yeah!!
This proved to be a tough challenge - with the judges only liking 2 of the dresses, Emilio's and Anthony's. I did not like either, I liked Seth Aaron's and totally disagreed with them saying it was boring and looked like a funeral dress. Again Mila put out a boring mall dress - I loved it when Nina Garcia said it looked like something from the Real Housewives of NYC.. instead of her going home my fav Jonathon did - his dress was a mess though.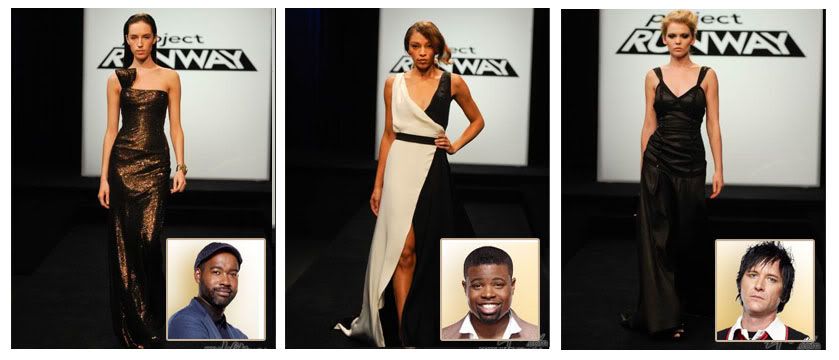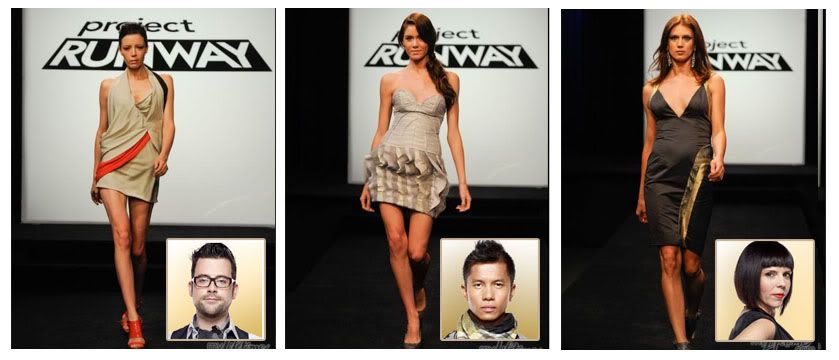 So next week is the last before the finals - who do you think is going to Bryant Park?? My guess is Seth Aaron, Emilio and Jay.
-Jessi