So right now Baby legs are a huge trend with parents, and as a cloth diapering mom I swear by them - but I can't justify the 14-20 dollars a pair, so I started making my own, and am posting a little tutorial so you can too.
-pair of knee socks
-scissors
-sewing machine
-thread
-pins
Get a pair of knee socks and lay one on top of the other.
Cut out the heels, and throw away heel pieces.
Cut off the toes, and throw away - this will leave you with a rectangle piece that will become the cuff.
Take the remaining rectangle pieces and fold them in half with right sides facing out and raw edges together.
Step 5:

Place the cuffs around the legs - right side up, with raw edges even along bottom
and pin in place
.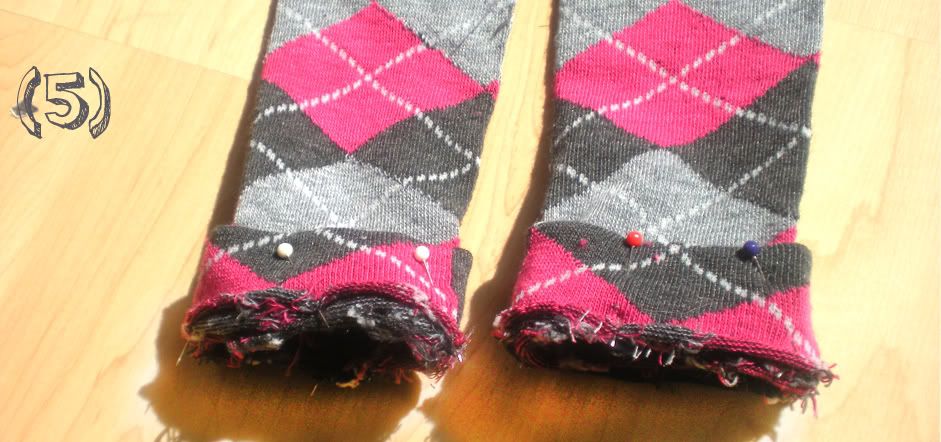 Sew around the 3 layers of the cuff close to the raw edge. When you are finished you can also do a zig zag stitch along the raw edge to prevent the threads from un-raveling, or if you have a surger (which I do not) you can use that instead!
Flip them out and they are ready to wear!