So this week our remaining designers got the chance to make their own textiles to incorporate into their creations. I think Seth Aaron was the only one who was creative with the design, Emilio I guess was next best - in terms of creativity - but I thought it looked like the rock steady cd cover. The rest look like they just drew some lines with little to no thought.
Top 3 went to Seth, Maya and Emilio. I am 100% sure Seth Aaron will be in the finals and 90% sure he's going to win. He is the only one I think so far that is guaranteed a spot in the finals. Maya's dress was ugly - it looked like a costume from a sci-fi movie - but the judges seemed to like it. Emilio did a good job I guess - but he isn't very consistent, so I am not sure he will make it to the end.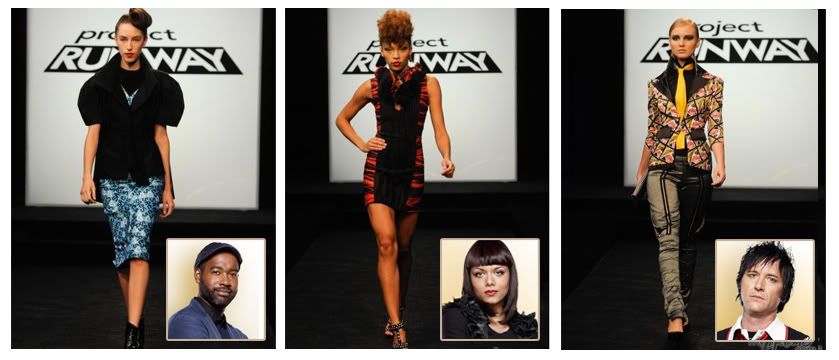 Bottom 3 we had Anthony, Jonathon and Mila. Again Mila squeaked through with an awful design, and proved how delusional she was about her talent by raving about her Crayola inspired Technicolor dream dress. That left my two favs on the chopping block - Johnathon and Anthony. I actually didn't think Jonathon's was that bad- had the jacket been a cowel or something it may have done better - but he ended up safe, and sadly this seasons fabulously outspoken gay man, Anthony, went home :(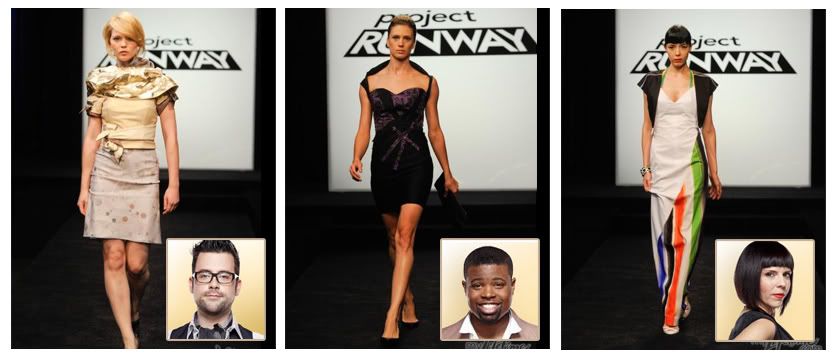 Next weeks preview looks good! Any guess on who the difficult, opinionated celeb is going to be and what will be the shocking news???