So this week we had our first team challenge - pick a NYC neighborhood and make two looks - a day look and a night look. Teams always make for some good drama, although this year seemed like they actually liked each other (with the exception of Mila and Jay.. and really you have to feel sorry for whoever was with Mila.)

For the first time we had two winners Emilio and Seth, and as much as I like Seth - and his look was totally fitting for Harlem, I thought it looked hilarious on a skinny white model - who was anything but Harlem. Emilio's dress was a bit boring and I think Maya and Anthony would have won had Seth and Emilio not shown such camaraderie.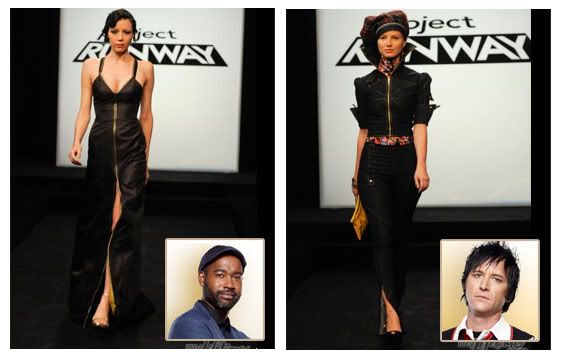 I was really hoping they would dislike Mila's outfit ( Can you tell I don't like her?!) but for some reason they loved her - gasp, surprise, black and white block-y look.. why they haven't realized that she is doing the same thing each week is beyond me.The final two came down to
Amy (again!) and Jay, with Amy being sent home. I loved Amy at the start but she really went downhill in the last few episodes!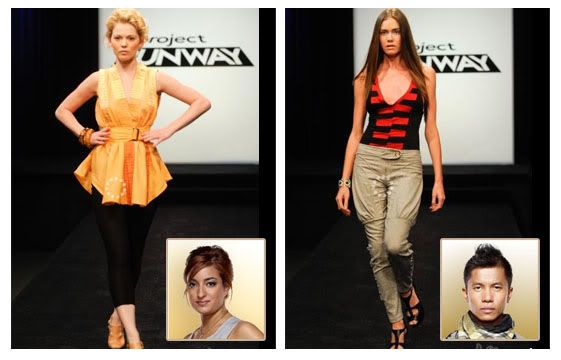 -Jessi